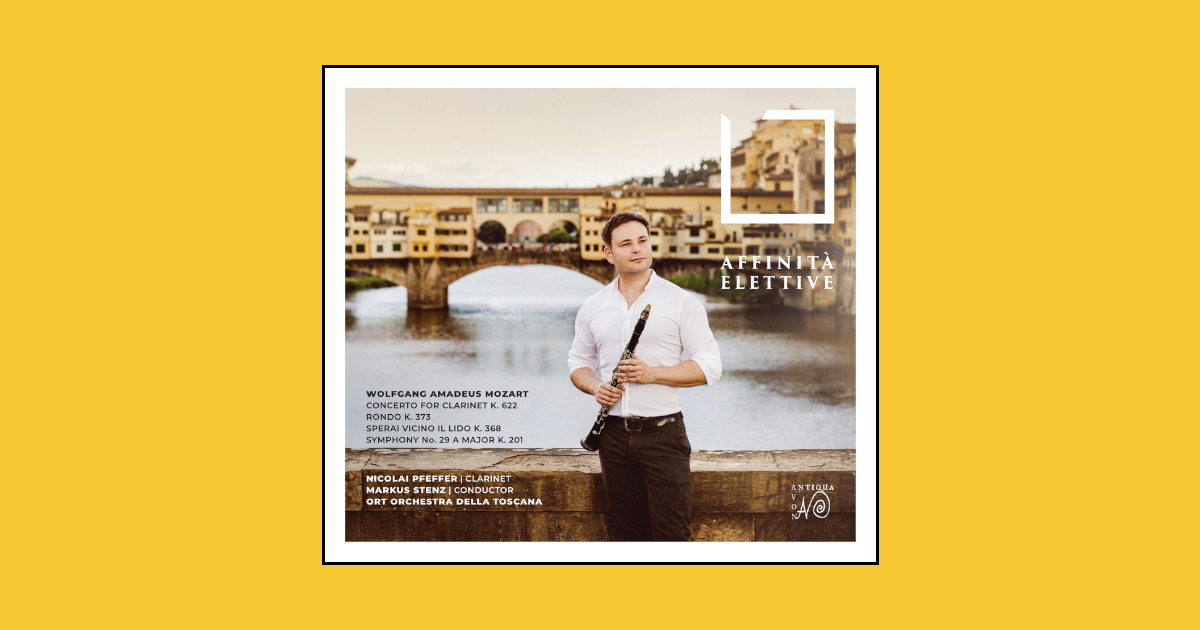 A wonderful review to Affinità Elettive on PIZZICATO.lu
A fantastic review has recently appeared on Pizzicato.lu, one of the most prestigious German magazine.
Remy Franck has very positive words for AFFINITA' ELETTIVE, our Mozart album with the clarinetist Nicolai Pfeffer and the Orchestra della Toscana led by M° Markus Stenz:
"In this whole Mozart program we experience first and during almost 45 minutes a very noble clarinet playing. Soloist Nicolai Pfeffer impresses with a neat and balanced playing and an remarkably warm and full sound. The accompaniment by the Toscana Orchestra is classical and supports the mainstream character of this recording.

In the 29th Symphony, Markus Stenz provides agile and lithe, flexible music-making from the orchestra."
https://www.pizzicato.lu/gepflegter-mozart/