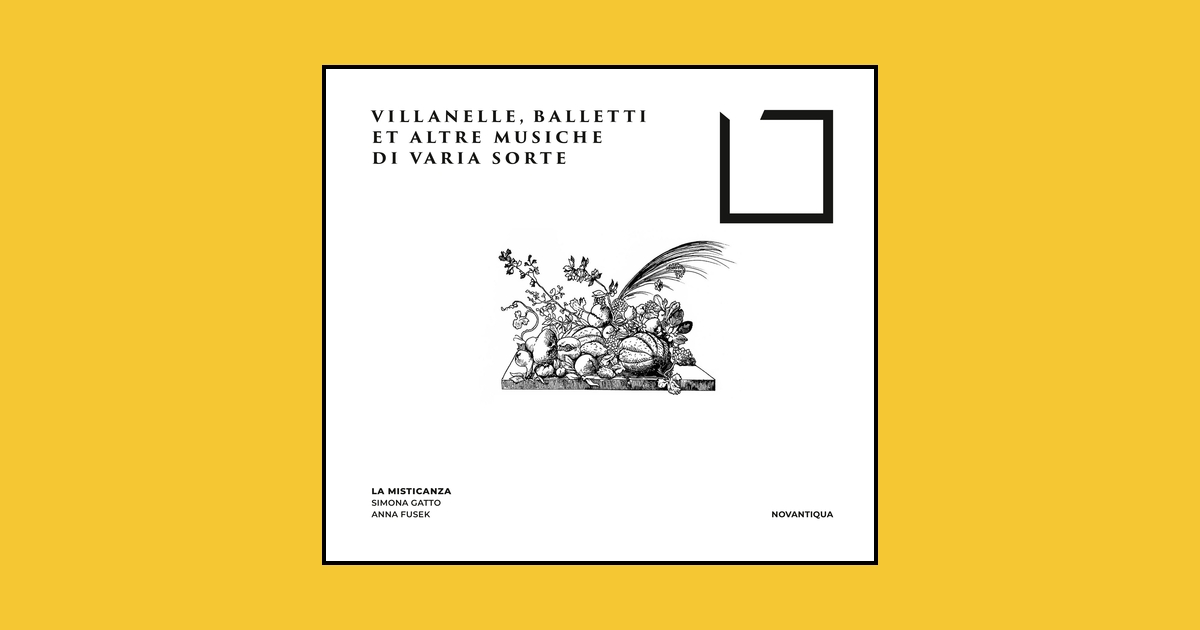 with Renaissance villanelle, balletti et altre musiche di varia sorte
VILLANELLE, BALLETTI ET ALTRE MUSICHE DI VARIA SORTE  will be available on line from May 1. and in cd from June 1. 2023. The Debut album of the Ensemble La Misticanza is focused on Renaissance repertoire with music by Salomone Rossi, Orlando di Lasso, Innocenzo Dammonis, Andrea Falconieri, Giovanni Girolamo Kapsberger, Vincenzo Ruffo, Stefano Landi, Giovanni Antonio Pandolfi Mealli, Girolamo Della Casa and Girolamo Frescobaldi.
The Ensemble La Misticanza is formed by Gianluca Geremia (archlute, theorbo, lute), Davide Gazzato (archlute, lute, recorder, bendir, renaissance tambour, French bagpipe), Marco Casonato (viola da gamba, viola da gamba soprano), Alberto Maron (harpsichord, organ) and for this special occasion also special guests Simona Gatto (voice, bendir, riq, tamburello) and Anna Fusek (recorder, violin).