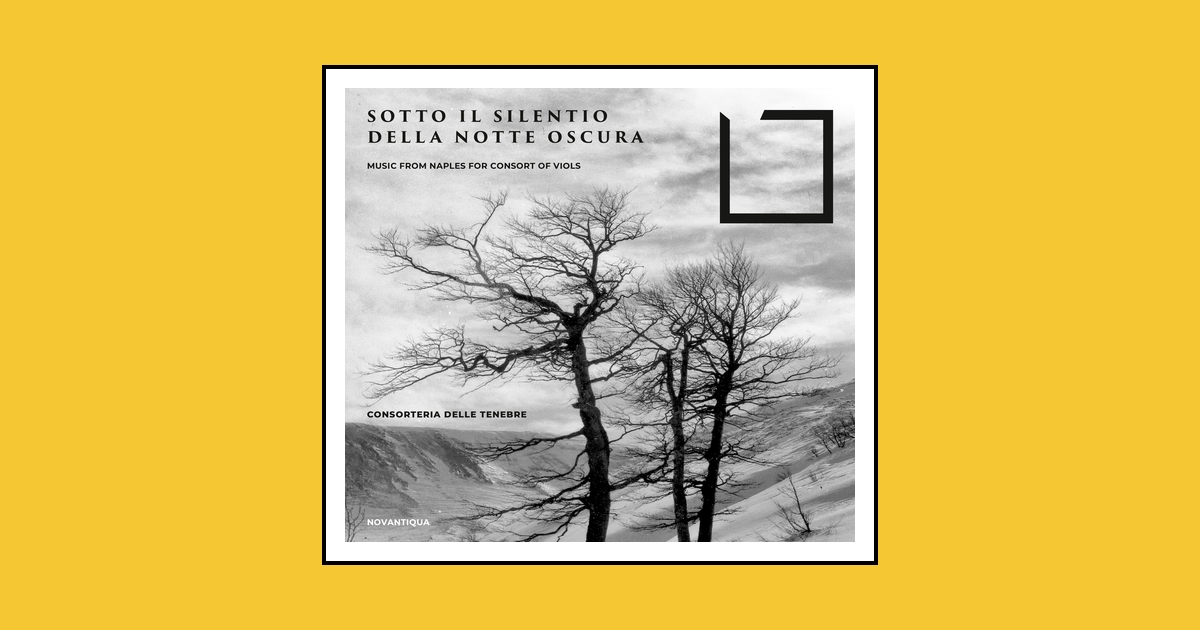 Music from Naples for consort of viols, LA CONSORTERIA DELLE TENEBRE
The CONSORTERIA DELLE TENEBRE releases its first cd SOTTO IL SILENTIO DELLA NOTTE OSCURA: a highly sought-after and highly evocative program, drawn mostly from the keyboard repertoire of the period between the 1500s and 1600s by composers active in the Kingdom of Naples and the territory of the Two Sicilies in a new version for consort of viols.
Teodoro Baù, Rosita Ippolito, Noelia Reverte Reche and Marco Casonato play music by Scipione Stella, Ascanio Majone, Tomas Luis de Victoria, Francesco Lombardo, Giovanni Maria Trabaci, etc.
Now only online, from April 1. also available in music shops!