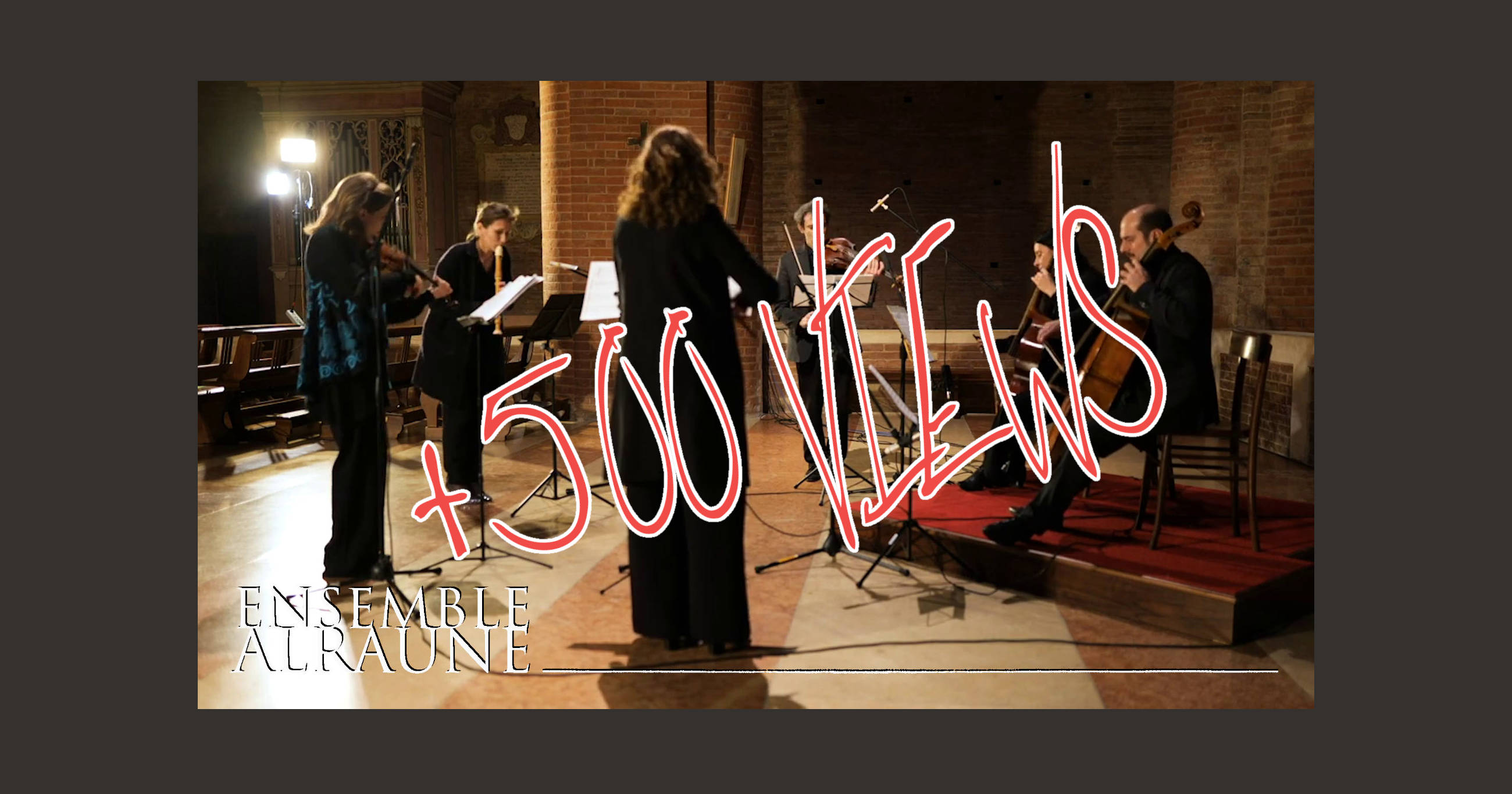 Fusek & Alraune over 500 views on YouTube
The video of Johann Sebastian Bach's Ricercare from "Musikalisches Opfer" BWV 1079 by Anna Fusek & Ensemble Alraune got more than 500 views on YouTube.

The recording of Bach's Ricercare is on Strues, available as CD, Vinyl or digital video on our stores.



The Ricercar a 6, a six-voice fugue which is regarded as the high point of the entire work, is also occasionally called the Prussian Fugue, a name used by Bach himself.

The Musical Offering BWV 1079 has its roots in a meeting between Bach and Frederick II on May 7, 1747. The meeting, taking place at the king's residence in Potsdam, came about because Bach's son Carl Philipp Emanuel was employed there as court musician. Frederick wanted to show the elder Bach a novelty, the fortepiano, which had been invented some years earlier. The king owned several of the experimental instruments being developed by Gottfried Silbermann. During his anticipated visit to Frederick's palace in Potsdam, Bach, who was well known for his skill at improvising, received from Frederick a long and complex musical theme on which to improvise a three-voice fugue. He did so, but Frederick then challenged him to improvise a six-voice fugue on the same theme. Bach answered that he would need to work the score and send it to the king afterwards. He then returned to Leipzig to write out the Thema Regium ("theme of the king"). Four months after the meeting, Bach published a set of pieces based on this theme which we now know as The Musical Offering. Bach inscribed the piece "Regis Iussu Cantio Et Reliqua Canonica Arte Resoluta", the first letters of which spell out the word ricercar, a well-known genre of the time.