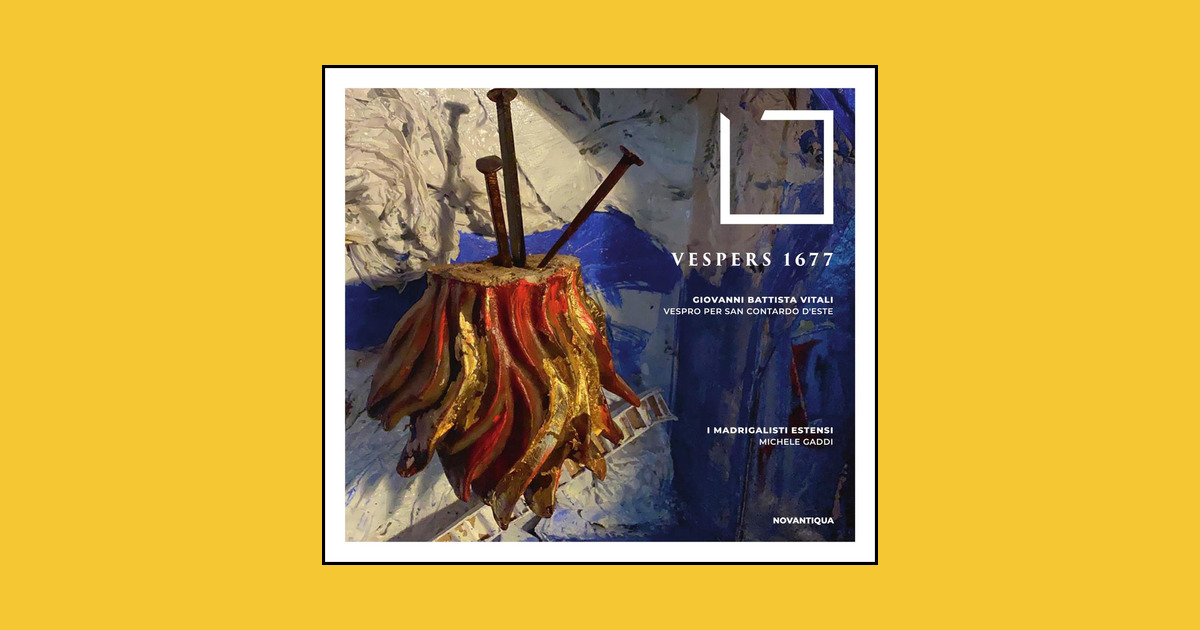 Let's hope for more!
A first very positive review by Johann Van Veem on Musica Dei donum for VESPERS 1677, the debut album by I MADRIGALISTI ESTENSI:
http://www.musicadeidonum.org/cd_reviews/NovAntiquaRecords_NA57.htmlfbclid=IwAR2PDYWntetuTK7tqogO6HokxDGVo9c9baJrC7n34KYkxl28fGYd1O8jb7Y

"I was happy with the discs with instrumental music, not only because of the performances, but also because I liked Vitali's music, of which I had heard very little before. My positive impressions are confirmed here: Vitali did not only write fine instrumental music, but also very good vocal works. He does not overlook the moments where the text can be illustrated in the music, for instance at the dramatic verses in Dixit Dominus and the Magnificat. In both versions of Beatus vir the word "non" is emphasized by way of repetition ("for he shall never be moved"). This first recording of any of his vocal music is most welcome, and a very nice and important addition to the repertoire. The performances are very good as well. Even though in some of the solos a little vibrato is noticeable, it hardly matters and did not spoil my enjoyment. The ensemble is outstanding, and the singers deliver good performances of the solo episodes. The instrumental playing is also of fine quality.
This production whets the appetite for further vocal music by Vitali. It would be nice if the Op. 10 would become available on disc, and I am also curious about the two oratorios that have been preserved. Let's hope for more."