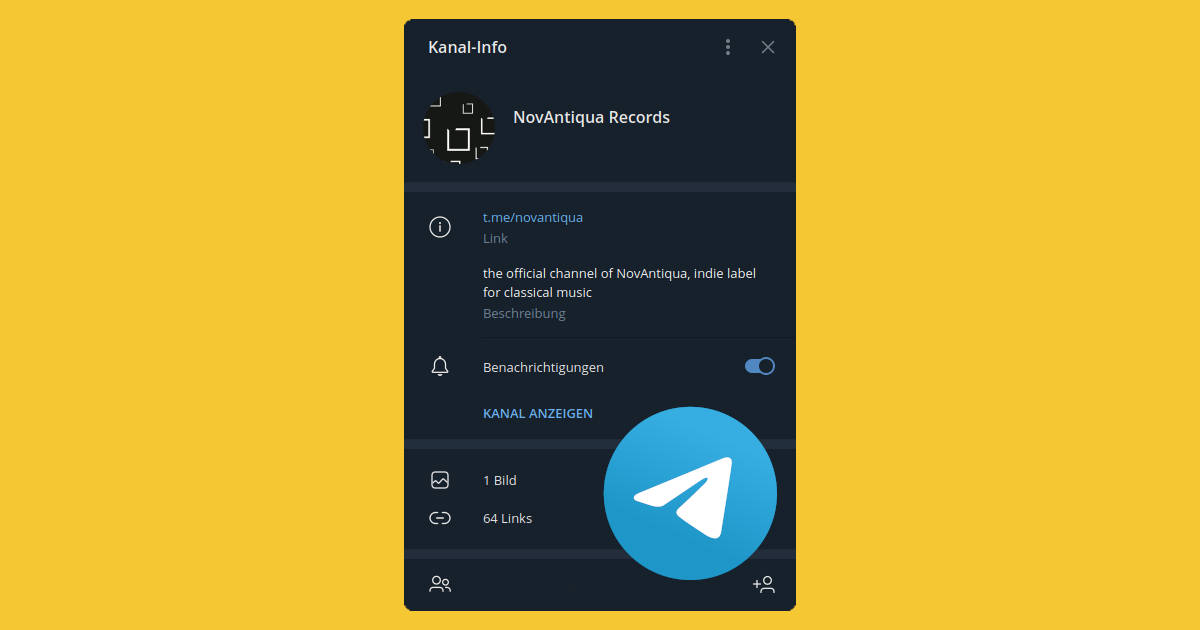 NovAntiqua channel on Telegram
NovAntiqua has chosen another new way to get in touch with classical music fans. We decided to open a Telegram Channel (t.me/novantiqua), an easy way to broadcast news about CD releases, YouTube videos, reviews about NovAntiqua publications and lots more.

We have chosen Telegram because it is a messaging app renowned for its privacy and security and because also long held a not-for-profit stance.

You can subscribe to our channels through in-app searches on Telegram or by using this link: t.me/novantiqua.

Stay in touch with us!