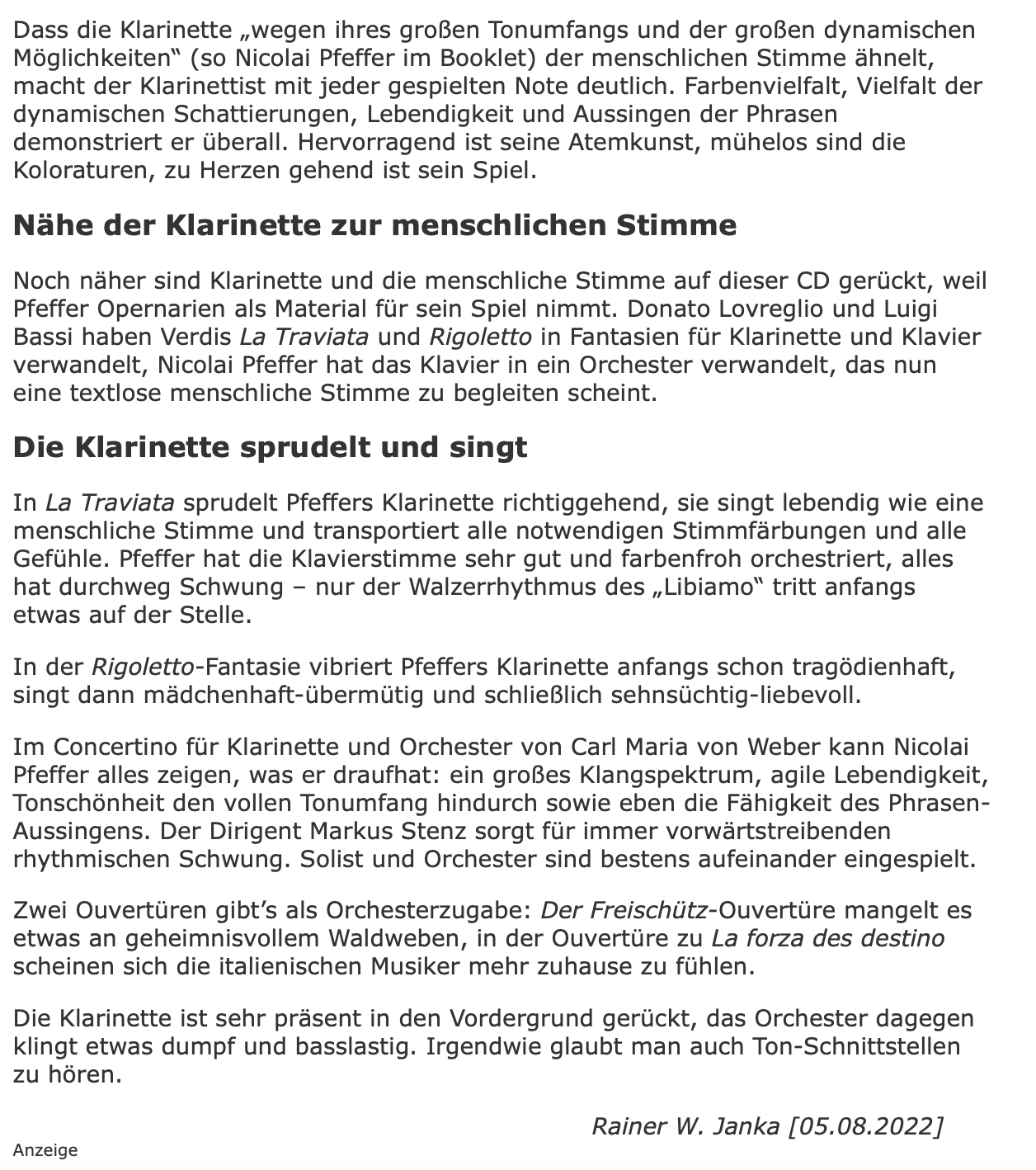 Clarinettist Nicolai Pfeffer gets positive review on Klassik Heute
Reiner W. Janka on klassik-heute writes:
"That the clarinet resembles the human voice "because of its large range and great dynamic possibilities" (according to Nicolai Pfeffer in the booklet) is made clear by the clarinetist with every note played. Colorfulness, variety of dynamic shadings, liveliness and singing out of phrases he demonstrates everywhere. His breathing is excellent, his coloratura effortless, his playing heartfelt."