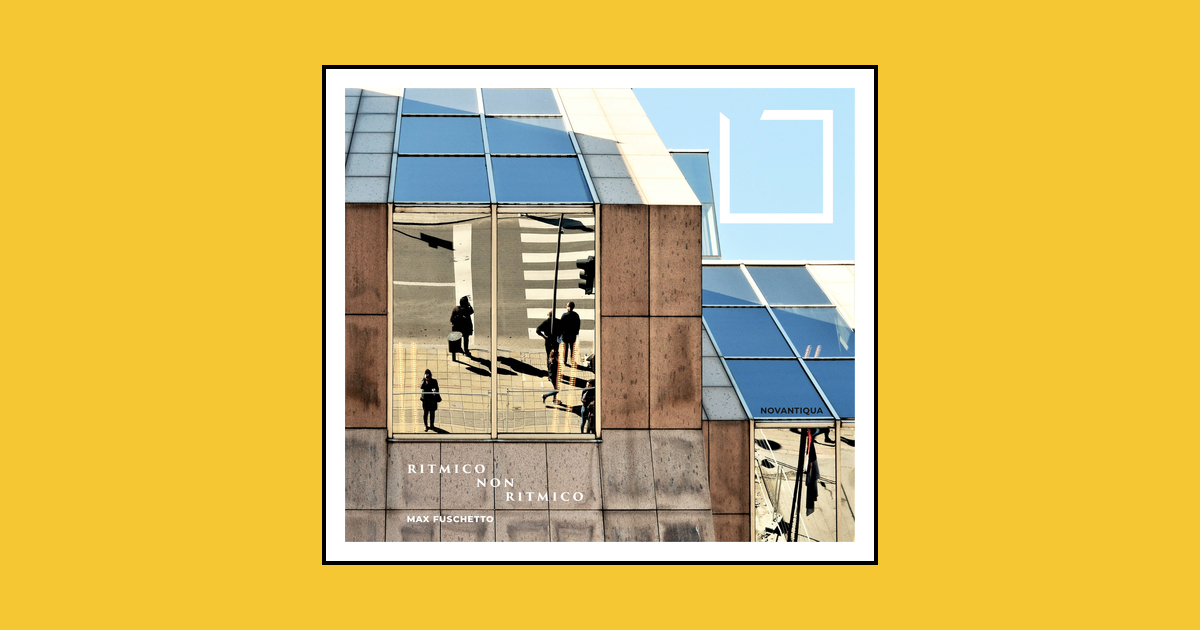 Released today on all major music platforms RITMICO NON RITMICO by Max FUSCHETTO
Rhythmic Non Rhythmic is the place of
void space,
or even waiting for those who have
something to wait for;
of the light that filters obliquely
giving color to things
or warmth to those who can touch them;
of the silence just broken
from butts of words
A very original project of Mac Fuschetto, one of most valued italian composer for his original sound and unique writing . His works have been played at: Teatro S. Carlo of Naples, Auditorium Parco della Musica in Rome; and then Auditorium Cherubini in Florence , at Ravello Festival, Perdonanza celestiniana in L'Aquila, to the centenary of Alberto Burri in Città di Castello, at the Forum international of cultures 2014 and Milan Expo 2015 and many other festivals.
He was interviewed by Deutschlandfunk Radio Berlin, in 2013 and than in 2015 by Peter and Anna Bianca Krause .
In 2018 the NDR Kutur of Amburgo presents with a complete overview of reviewed plays "Mother Moon Light".
In Italy Max Fuschetto's works were presented to Rai Radio 3 in the broadcasts of "File Urbani", " Battiti " and "Alza il volume".
His compositions have Benn used as soundtrack of important docufilm filmed in Bosnia (DERT), Mozambique (Dignity), Albania, Balcani and Molise (Adriatico, il mare che unisce).
Performers:

Enzo Oliva Piano
Pasquale Capobianco Electric Guitar
Eleonora Amato Violin
Silvano Fusco Cello
Luca Martingano French Horn
Giulio Costanzo Marimba
Max Fuschetto Oboe, Soprano Sax & Electronics
Special Guest Luca Aquino in Midsommar #7 and A Lucio B. #9