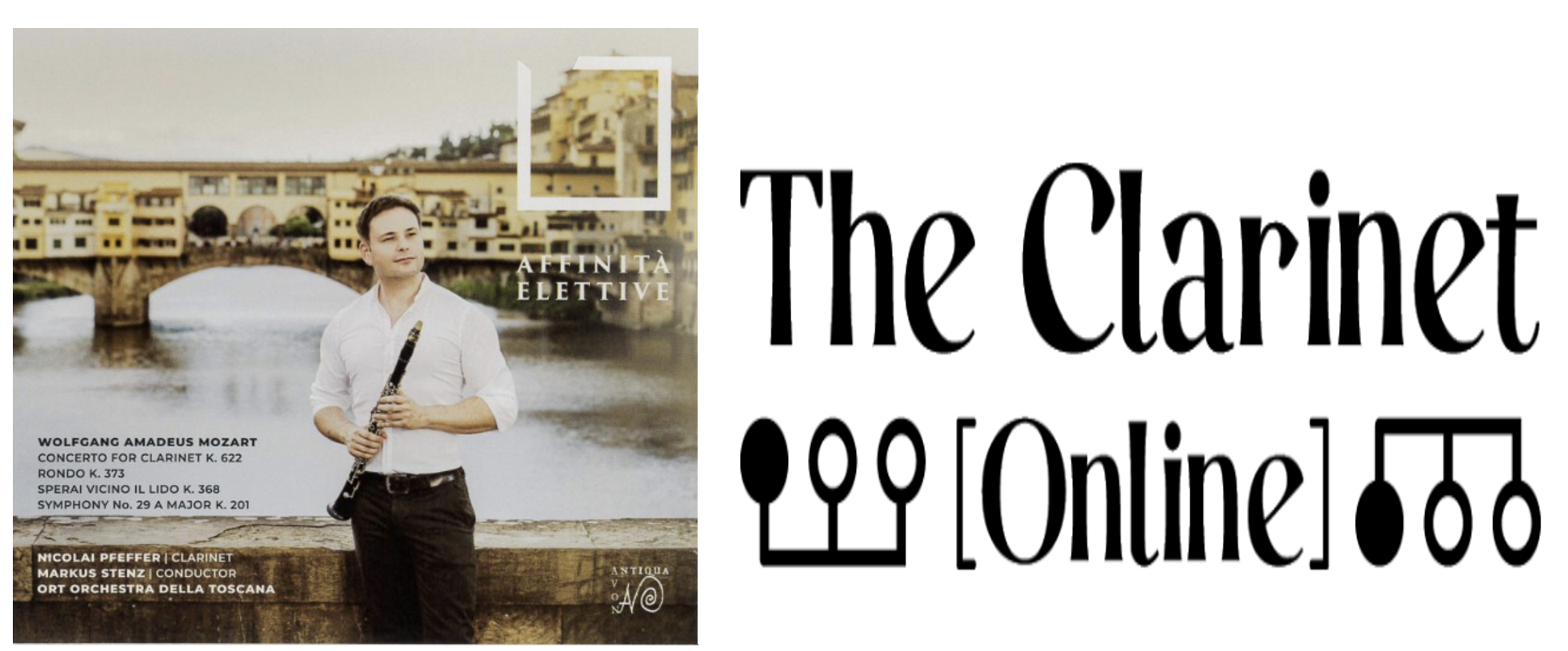 Nicolai Pfeffer and the Orchestra della Toscana get a very positive review
Karen Dannessa writes:
"Affinità Elettive (Elective Affinities) features German clarinetist Nicolai Pfeffer performing an all-Mozart album with the Orchestra della Toscana conducted by Markus Stenz. Pfeffer's luminous playing is featured in Mozart's Concerto, K. 622, and in arrangements of solo concert pieces including the Rondo, K. 373 (originally for violin), and the concert aria "Sperai vicino il lido," K. 368. The prominent Italian ensemble—the Orchestra of Tuscany, based in Florence—rounds out the album with a spritely performance of Mozart's early Symphony No. 29, K. 201. The album was recorded in 2020 after restrictions for the pandemic were lifted. The project was able to take shape from the mutual joy felt by the musicians in being able to collaborate, perform, and record beautiful, heartfelt music again."
To read the complete review click on the following link .