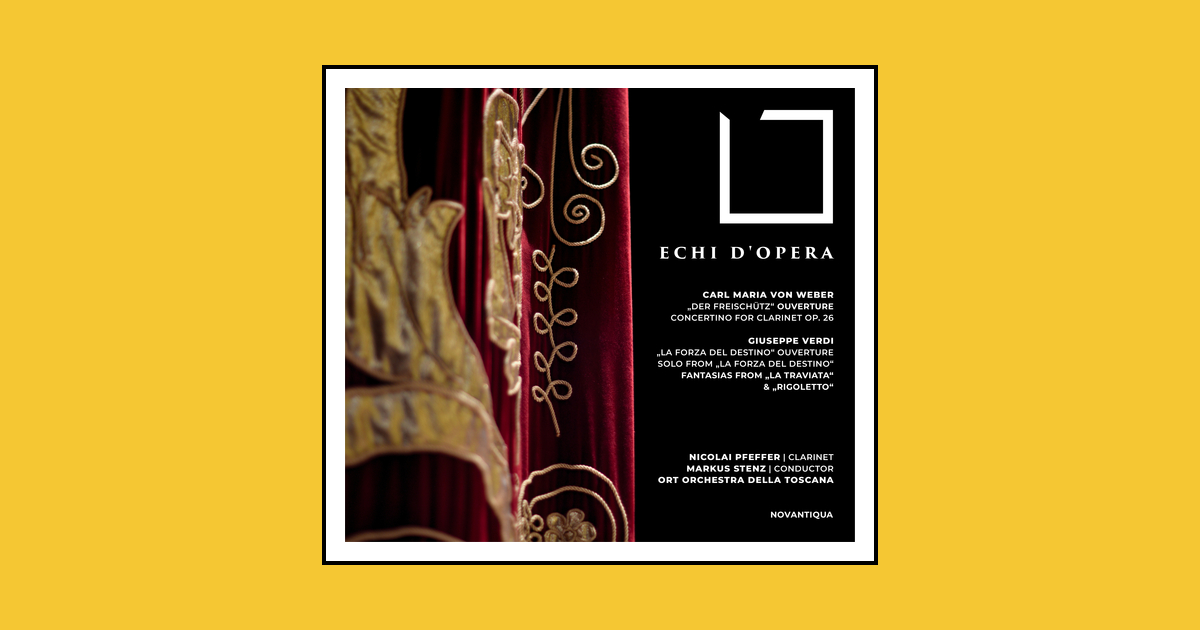 ECHI D'OPERA, Nicolai Pfeffer and the Orchestra della Toscana together again!
Italian repertoire always had a special place in Nicolai Pfeffer's heart. In particular, the bel canto opera fantasies of the 19th century fascinate him not only as a performer but also as an arranger and editor. It has therefore given him great pleasure to record his own arrangements of works by the clarinetists Luigi Bassi and Donato Lovreglio with the Orchestra della Toscana under the baton of Markus Stenz. These fantastically beautiful melodies are also highly attractive virtuoso pieces, matched by the magnificent clarinet solo  from the beginning of the third act of Verdi's La Forza del Destino and Weber's Concertino op.26.
This cd have been recorded thanks to Lucia Quadrini's generous and passionate contribution.