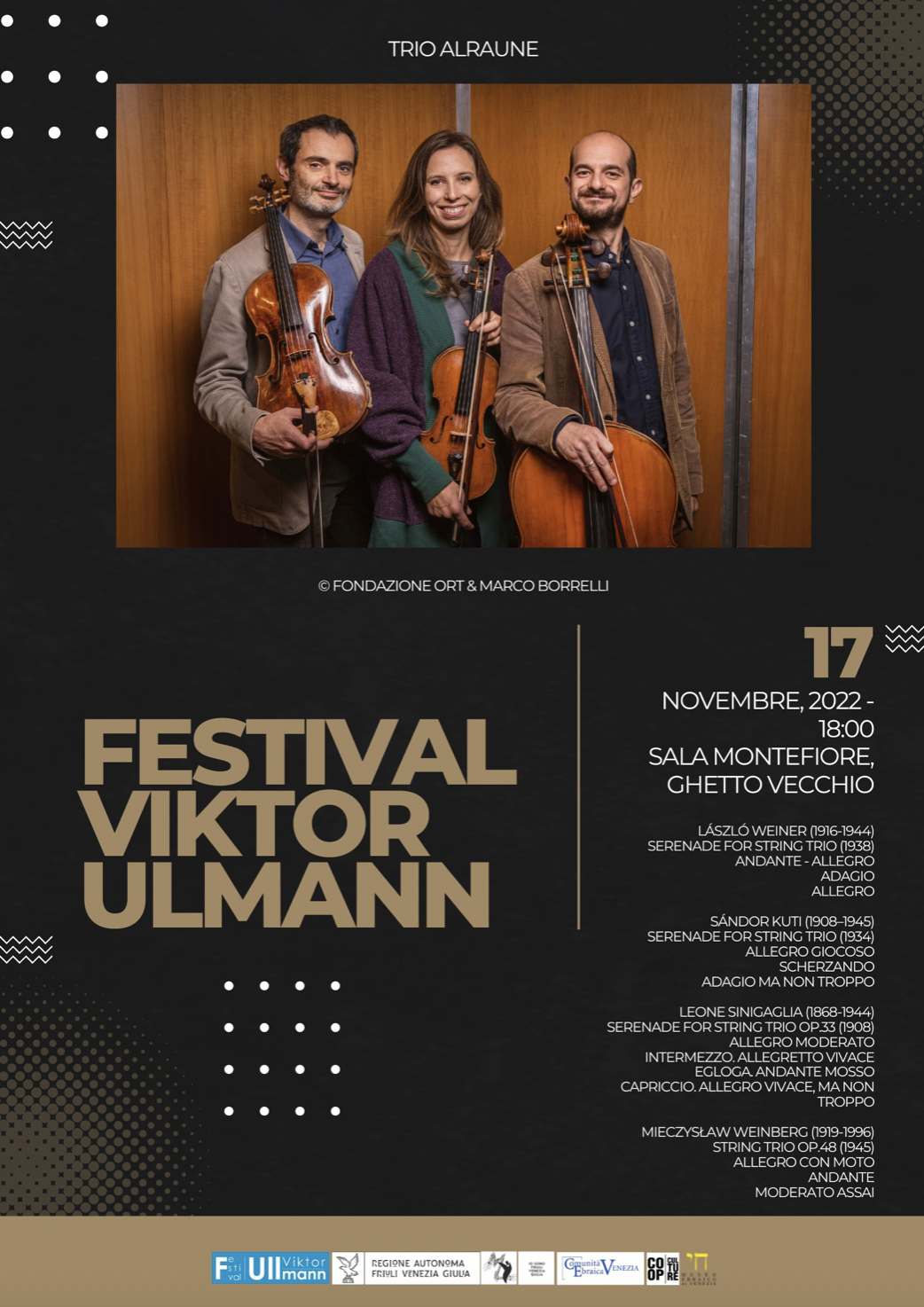 On November 17. at 18 in the Sala Montefiore of the Jewish Museum in Venice
For the series of meetings L'ALBERO DELLA CULTURA 2022, the Ensemble Alraune will perform at the Sala Montefiore in the Ghetto Vecchio of Venice, as part of the Viktor Ulmann Festival, on November 17 at 6 pm.
Here is the program the artists will present, which is also the concert of CD n.5 of the series MUSICA & REGIME:
László Weiner (1916-1944)

Serenade for String Trio (1938)
Andante - Allegro
Adagio
Allegro
Sándor Kuti (1908-1945)

Serenade for String Trio (1934)
Allegro giocoso
Scherzando
Adagio ma non troppo
Leone Sinigaglia (1868-1944)
Serenade for String Trio Op.33 (1908)
Allegro moderato
Intermezzo. Allegretto vivace
Egloga. Andante mosso
Capriccio. Allegro vivace, ma non troppo
Mieczysław Weinberg (1919-1996)
String Trio Op.48 (1945)
Allegro con moto
Andante
Moderato assai
We look forward to seeing you there!
Participation is free by reservation. 
At the end of the event we will toast together.
For reservations: prenotazioni.mev@coopculture.it