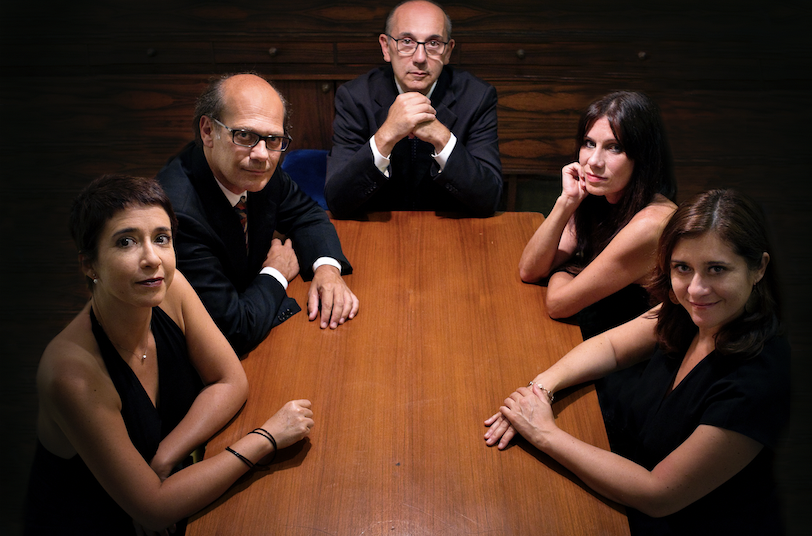 Gefühl spielt hier die Hauptrolle!
A beautiful review for the first album of Il Tetraone dedicated to chamber music for strings and fortepiano by L. van Beethoven and F. Schubert recently appeared on www.eroica-klassikforum.de by U Lee van Bleeshoven: "Particularly interesting is 'beginning of the quintet: I tasted it, different, as never heard before: beautiful and particularly full of emotion ... the recording is not superficial, but even not too interpreted, indeed faithful to the musical text and objective, but never held back and never apathetic. Feelings play the main role in it.
I like very much! What a joyful, pleasant, sometimes biting interpretation (not too much, but just enough to scratch the inescapable thoughts on inevitable mortality) and what a beautiful recording! The positive reigns supreme in a completely new way, in a decidedly different context ... "
Il Tetraone:
Ana Liz Ojeda, violin
Alice Bisanti, viola
Paolo Ballanti, cello
Giovanni Valgimigli, doublebass
Valeria Montanari, fortepiano