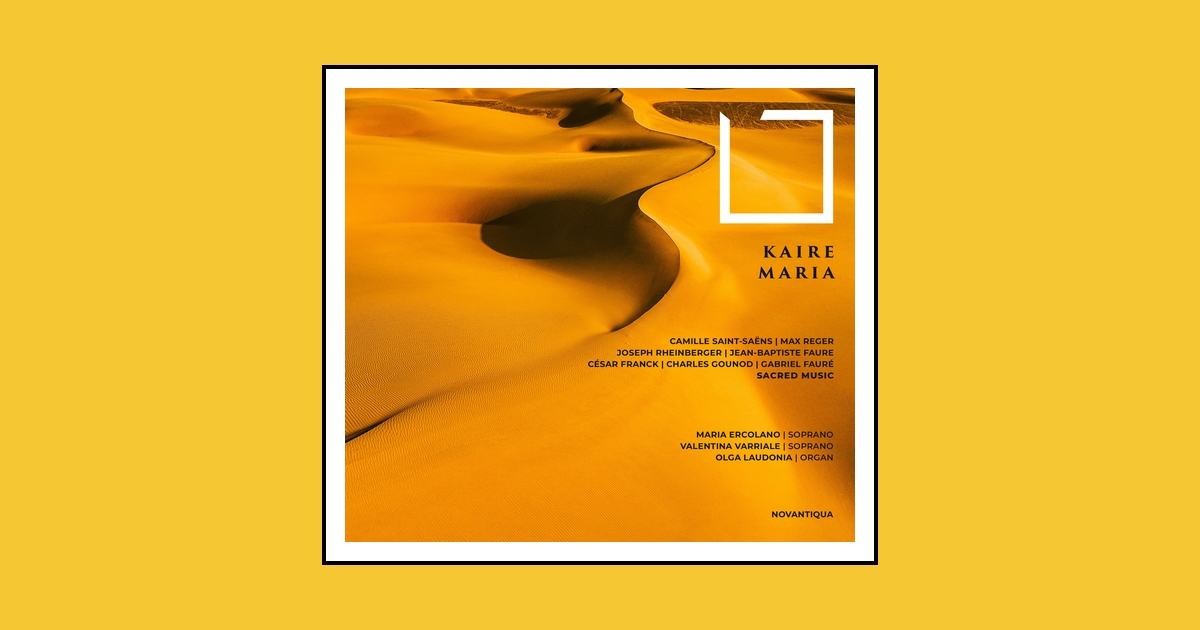 KAIRE MARIA, sacred music for voice and organ
KAIRE MARIA, the new disc with sacred music dedicated to the Virgin Mary, is now available also on cd in the best music shops and from our website.
Olga Laudonia, organ, and Maria Ercolano, soprano are joined in some pieces by Valentina Varriale, soprano.
Music by César Frank, Camille Saint-Saëns, Gabriel Fauré, Charles Gounod, Jean-Baptiste Faure, Joseph Rheinberger.