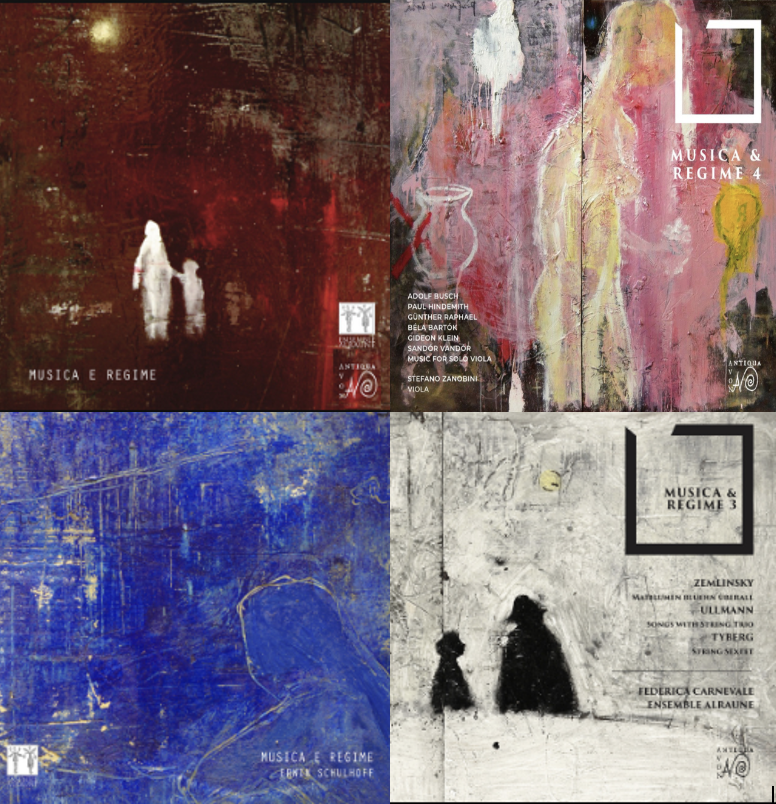 Novantiqua Records celebrates the International Holocaust Remembrance Day
January 27. is a day to remember as the end of the Nazi regime.It is also and mainly a day to remember and celebrate all the millions of people who were persecuted and died for absurd reasons in the nazi camps.
Novantiqua Records devotes a special series to this memory: MUSICA& REGIME, created by viola player Stefano Zanobini and his Ensemble Alraune to research and perform the music of composers who have been persecuted and in most cases killed by the nazis.
The 4 cds published till now offer works by : Alexander von Zemlinsky, Viktor Ullmann, Marcel Tyberg, Erwin Schulhoff, Adolf Busch, Paul Hindemith, Guünther Raphael, Béla Bartòk, Gideon Klein, Sandór Vandoór, Zickmund Schul, Witold Lutoslawski, Paul Hindemith, Paul Dessau, but more is still to discover and record.
It is really worth listening this beautiful and intense repertoire, and NEVER FORGET!