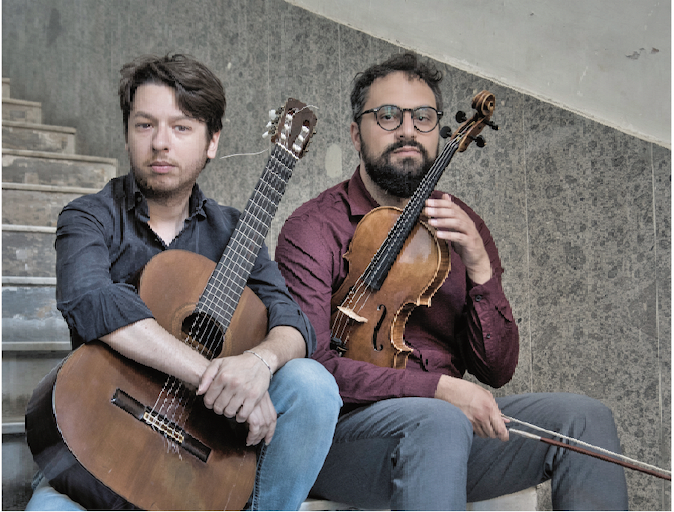 New release for NovAntiqua Records: PIÈCES INTIMES by Duo Bordèl!
PIÈCES INTIMES, the brand new album by the Duo Bordèl, sees Francesco Venga on viola and Duilio Meucci on guitar involved in an unusual and original project, with pieces by contemporary or almost contemporary authors such as Dusan Bogdanovic, Stephen Dogson, Angelo Gilardino and finally Astor Piazzolla.

It is a NovAntiqua Records disc in every sense ... taking the words from Duilio Meucci's libretto: "In a time of fluidity of transmission, producing an album and therefore a physical, de-fined object - both tangible and recognizable in its use as a mean for the reproduction of the musical art form - takes on an anachronistic and visionary meaning at the same time. An artist has two way of conceiving it, both of which are oxymoronic in nature: to try and stop the passing of time or to pause in the observation of time as it passes.

And in thinking about our record operation, I cannot fail to acknowledge that both reasons led us to release this album ".


PIÈCES INTIMES has already been released digitally on the main platforms and will be available on CD from October 1.