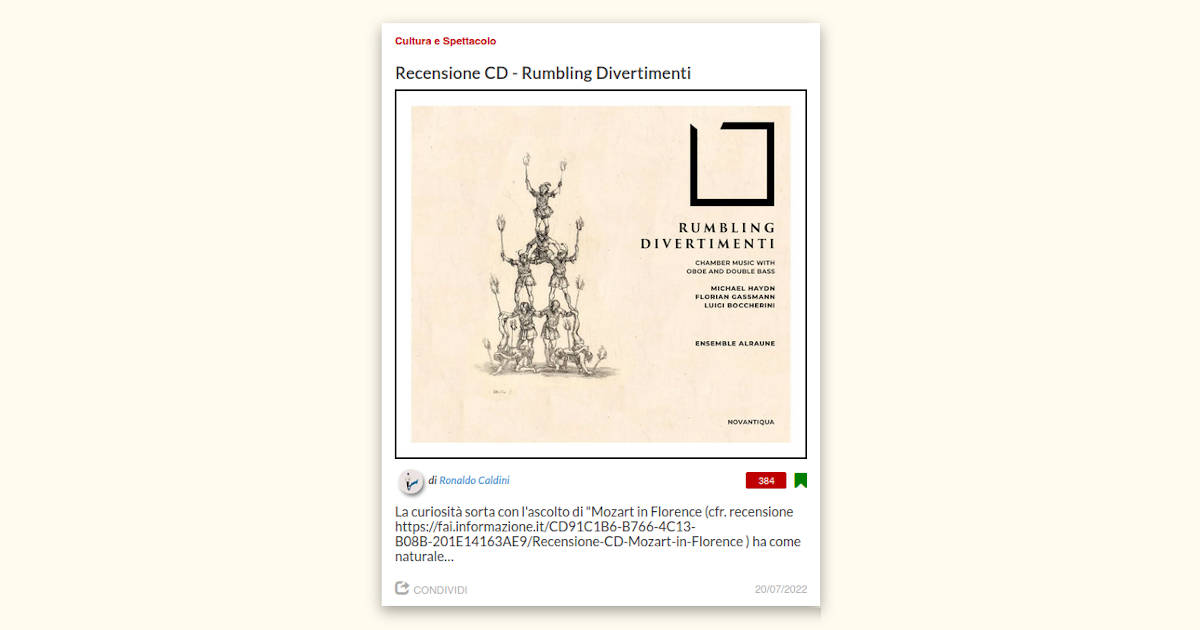 "Rumbling Divertimenti" review
A very positive review to Ensemble Alraune for their CD "Rumbling Divertimenti".

We translate some parts of it:

"Having in the ear pages of Mozart, you got the idea that the music of the second eighteenth century communicates elegance, harmony and aristocracy? This disc is completely unsettling; a lot of jeers or surprises makes the listener perpetually on their toes."

"On the sidelines it is worth noting the insertion of a melody taken from the soundtrack of the film "Star Wars" within a minuet for 2 violas and bass by Florian Leopold Gassmann."