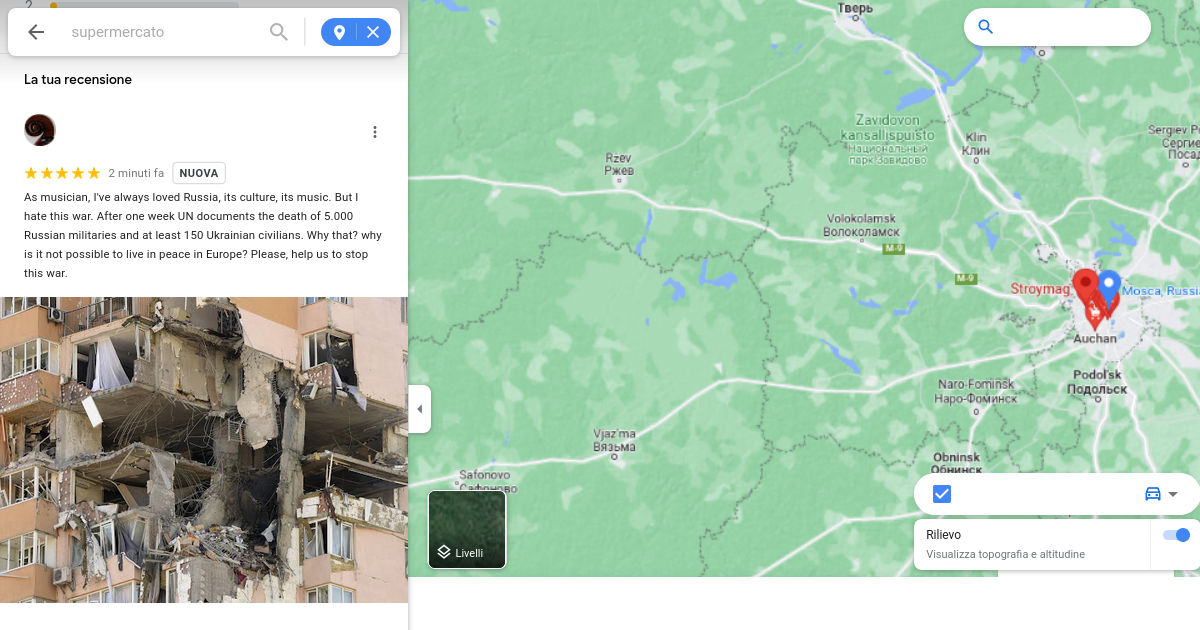 A review on Google Maps against the war in Ukraine
One of the problems about the terrible war in Ukraine is that it's difficult that Russian people demonstrate against it, also because there is no freedom of press.
Well, there is a trick everyone can do. Go to Google Maps. Go to Russia. Find a restaurant or business and write a review. When you write the review, explain what is happening in Ukraine.

One of NovAntiqua artist his posting hundreds reviews writing:

As a musician, I've always loved Russia, its culture, its music. But I hate this war. After one week, the UN documents the death of 5.000 Russian militaries and at least 150 Ukrainian civilians. Why is that? Why is it not possible to live in peace in Europe? Please, help us to stop this war.