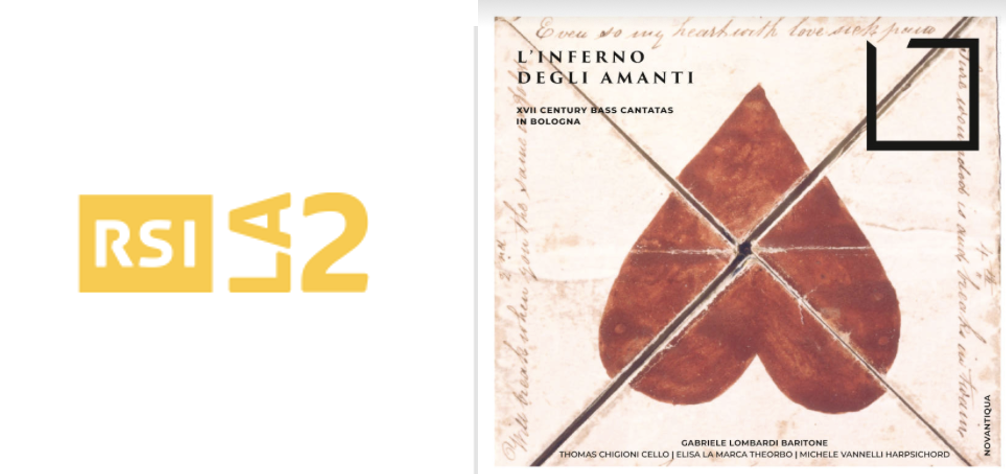 Tomorrow, November 15. at 10
Paolo Borgonovo, on Parade (RSI 2), presents L'INFERNO DEGLI AMANTI, one of our latest cds, with bass Bolognese cantatas of the XVII century.
The singer Gabriele Lombardi performs cantatas by Giovanni Paolo Colonna, Attilio Ariosti, Francesco Pistocchi e Giacomo Antonio Perti, with Elisa La Marca (theorbo) and Michele Vannelli (harpsichord) and Thomas Chigioni (cello).
Here's the link to follow the live program tomorrow. Enjoy!