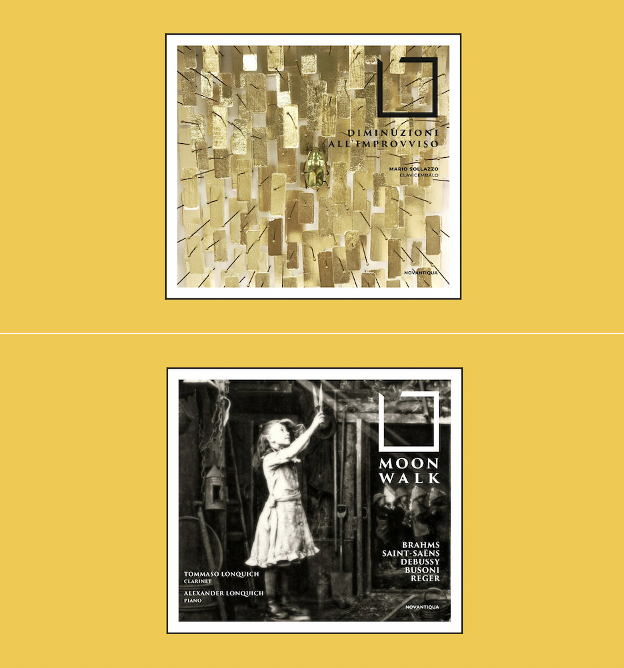 Two cds on the Schallplattenkritik longlist!
A great result for Novantiqua Records and our artists Alexander and Tommaso Lonquich and Mario Sollazzo!
MOONWALK for clarinet and piano, by Tommaso and Alexander Lonquich has been selected in the section Kammermusik II and DIMINUZIONI ALL'IMPROVVISO by harpsichordist Mario Sollazzo has been selected for Tasteninstrument II.
The current 153 critics' jurors have nominated a total of 242 new releases from the last quarter in 32 categories that are eligible for the next Best List. The Best List 2/2022 will be published on 16 May.
https://www.schallplattenkritik.de/news/2022-04-07/die-neue-longlist-2-2022-ist-da