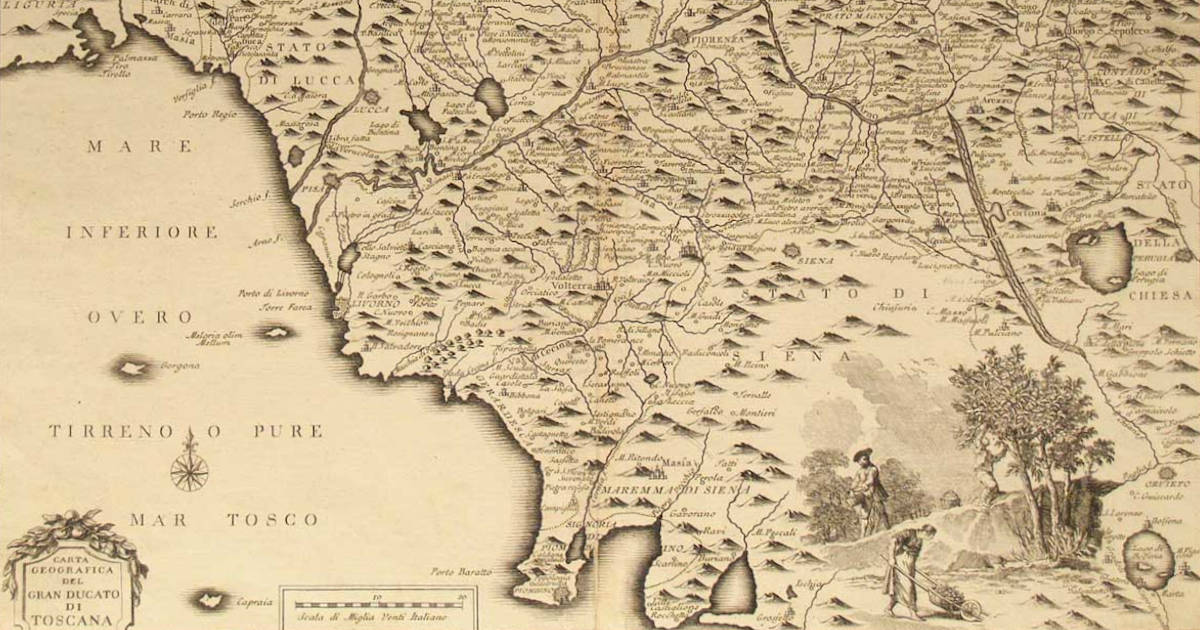 Tuscania Serie
A tribute to Tuscany, the first land freed from the death penalty.

On 30 November 1786 the Grand Duke of Tuscany Peter Leopold promulgated the reform of the penal laws with which the death penalty in a state was abolished for the first time in history.
Just in those years Tuscan musicians, such as Cambini, Boccherini and Cherubini, offered a considerable contribution to developing chamber genres and musical structures that were then imposed in the classical and romantic period.

Alraune celebrates this important historical moment with the re-presentation of pages - often little known - of Tuscan composers and composers with whom they came into contact, such as Mozart, Haydn and Beethoven.
The recordings are on historical instruments at 432 Hz, also known as Scientific pitch, philosophical pitch, Sauveur pitch or Verdi tuning.

On the booklet of each publication you can find an article, that explores a particular aspect of 18th century society, such as death penalty, asylums, dictatorship vs democratic freedom, and how the ideals of the Enlightenment influenced a series of reforms, sometimes not fully completed today, which led to greater enjoyment of civil rights.
Complete catalog of the "Tuscania" serie
Tuscania vol.1
purchase it → click here

Recording on period instruments at 432hz.
First world recording of String Quartets op.21 by Giuseppe Maria Cambini.
In the  booklet you may also find an article about the rise of humanitarian ideals in Corsica and Tuscany during the 18th century.

ENSEMBLE ALRAUNE
Franziska Schötensack | Violin
Stefano Zanobini & Hildegard Kuen | Viola
Augusto Gasbarri | Violoncello
Tuscania vol.2
purchase it → click here

Recording on period instruments at 432hz.
World Premiere Recording of the first book of viola duos by Giuseppe Maria Cambini.
Stefano Zanobini & Hildegard Kuen play also a collection of arias from Mozart's Zauberflöte arranged for two stringed instruments in 1792.
In the  booklet  you can also find an article about some reforms of the treatment of mental illness during the 18th century.

ENSEMBLE ALRAUNE
Stefano Zanobini & Hildegard Kuen | Viola
Little things in odd shapes | Tuscania vol.3
purchase it → click here

Recording on period instruments at 432hz.
Ensemble Istante plays on period instruments rare pieces by Luigi Boccherini & Michael Haydn for wind and string ensemble.
In the booklet you may also find an article about cosmopolitanism and fatherland.
Michael Haydn | Divertimenti MH199 & MH518
Luigi Boccherini | Quintetto with oboe op.55 n.6
Luigi Boccherini | Divertimento notturno G467

ENSEMBLE ISTANTE